Always up to date, always top quality
Rentco
Rentco's Bobcat Skid Steer Attachments Guide
June 23, 2023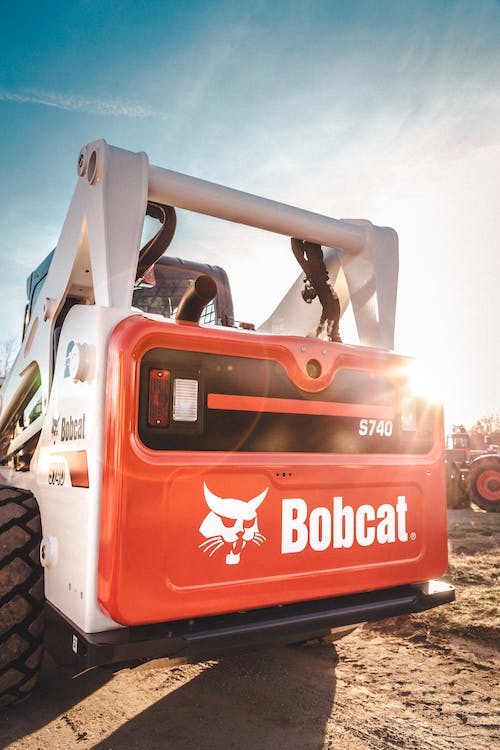 Bobcat skid steer loaders are versatile machines that can perform a wide range of tasks with the right attachments. In this guide, we will discuss the most popular Bobcat attachments and their uses to help you choose the right attachment for your job. 
What is a Skid Steer Loader?
A skid steer is a compact, versatile construction machine with a small turning radius that allows it to operate in tight spaces. Skid steers are typically used for a wide range of applications, including landscaping, construction, demolition, and farming. The machine's design includes four wheels or tracks that provide stability and mobility. What sets skid steers apart is their ability to quickly swap out attachments, making them capable of performing a variety of tasks with ease.
What Makes Bobcat Skid Steers Special?
Bobcat skid steers, in particular, are popular due to their reputation for exceptional durability, reliability, and versatility. Bobcat machines are equipped with high-performance engines and cutting-edge technology, making them capable of tackling even the most demanding job sites.
Bobcat attachments and implements are specifically designed to work with their machines, ensuring performance matched efficiency and productivity. The company's focus on innovation and customer needs has made them a leader in the skid steer market, providing operators with the power, maneuverability, and flexibility needed to get the job done right. It's no wonder why Bobcat skid steers are the go-to choice for contractors, landscapers, farmers, and more.
Bobcat Skid Steer Attachment Overview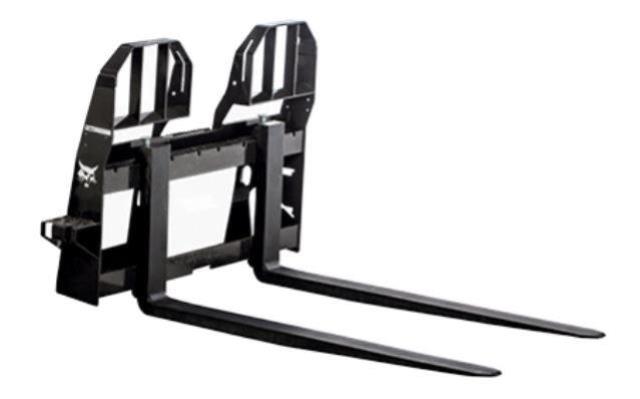 Bobcat attachments are designed to be performance matched to Bobcat machines, ensuring optimal efficiency and productivity. They are engineered with stronger components to withstand the rigours of heavy use day in and day out. Below we detail some of the most popular Bobcat skid steer attachments. To rent other attachments for your project, check out our Bobcat rental catalogue.
Auger Attachments
Auger attachments are specifically manufactured for drilling deep and precise holes in the ground with ease. They are typically used for fence posts, footings, trees, and other similar applications. Auger attachments come in various sizes, allowing operators to drill holes of different diameters, depths, and shapes. The auger bit sizes can also be customized to match the job requirements.
Dozer Blade
A dozer blade is a powerful tool used for grading, levelling, and pushing materials such as soil, snow, and debris. It is available in various widths and can be angled to the left or right to match the job requirements, making it ideal for a wide range of applications. Dozer blades are commonly used in construction and landscaping projects to level and grade large areas of land and clear debris from job sites.
Bucket
The Bobcat bucket attachment is an essential tool used for digging, loading, and transporting materials such as soil, gravel, and debris. It comes in various sizes and can be used with or without teeth, depending on the job requirements. The bucket attachment is commonly used in construction, agriculture, and landscaping projects to move and transport large volumes of materials.
Backhoe
Backhoes are used for digging, trenching, and excavation work. They come equipped with a bucket and a boom arm that can be extended and rotated to reach tight spaces, making them ideal for a wide range of construction and landscaping projects. Backhoe attachments are particularly useful for digging trenches for utilities or irrigation, preparing foundations for buildings or structures, and excavating or removing concrete for landscaping projects.
Tillers
Designed for efficiency, a tiller attachment can quickly transform any backyard plot into a perfectly prepared soil bed. Its replaceable, double-edge tines effortlessly tear through clumps and hardened materials, ensuring optimal soil quality. With bi-directional operation, you can easily achieve top-cutting and under-cutting in either direction. The offset mounting feature allows for precise tilling next to sidewalks, curbs, and buildings, reaching areas that would otherwise be challenging. 
From tearing through clumps and loosening soil to mixing compost, fertilizer, manure, and mulch, the tiller attachment is perfect for a range of applications. 
Brushcutters
Take control of brush and undergrowth with the Brushcat Rotary Cutter attachment. This powerful attachment excels at mulching trees and saplings up to 3 inches in diameter, making quick work of clearing trails or construction sites. The short deck with superior oscillation ensures a superior cut by following ground contours effectively. 
Designed for versatility, the lightweight deck can be used on various machine sizes, offering flexibility for different projects. The Brushcat Rotary Cutter features dual offset motors that deliver a clean and precise cut every time. With cutting widths ranging from 44 inches to 80 inches, you can choose the perfect size for your specific needs. 
Operating in both forward and reverse, this attachment allows you to tackle uneven terrain with ease, thanks to its front discs that minimize skips and reduce operator fatigue. A brushcutter attachment is the ideal solution for effectively controlling brush and undergrowth, as well as mulching branches and saplings.
Snow Pushers and Snowblades
Tackle snow removal with ease using a Snow Blade attachment. This attachment allows you to plow through drifts and push piles of snow effortlessly. With hydraulically operated blade configuration controlled by fingertip controls, adjusting the blade to your desired angle is a breeze. The Snow Blade features a standard, high-carbon steel cutting edge for optimal performance. Whether you need to remove light or moderate snow from sidewalks, driveways, or parking lots, the Snow Blade is the perfect tool for the job.
For more demanding snow removal tasks, Rentco offers the Snow Pusher Pro attachment. Designed for commercial snow removal efficiency, this attachment combines the functionality of an angle snow blade and a snow pusher in one. Available in 72-inch, 96-inch, 108-inch, and 120-inch widths, the Snow Pusher Pro is compatible with most Bobcat compact track loaders and skid-steer loaders. 
With a Snow Pusher Pro, you can clear parking lots, driveways, and building sites with ease. It is also perfect for pushing snow from paving stones, decorative concrete, and sloped sidewalks.
Nitrogen Breakers 
Experience efficient and precise demolition with a nitrogen breaker attachment. This powerful attachment is designed to reduce concrete, rock, and asphalt surfaces to removable rubble, making it ideal for a variety of demolition tasks. The long piston stroke maximizes impact energy while minimizing recoil, ensuring optimal performance. With a unique valve design, pressure fluctuations are minimized, reducing strain on the carrier's hydraulic pumps.
A nitrogen breaker is suitable for precise demolition jobs, interior demolition, flatwork demolition, and road repair. 
Angle Brooms & Sweepers
Efficiently sweep and clean with angle broom attachments. This hydraulically driven attachment allows for efficient sweeping, making quick work of dirt, dried mud, light snow, and other debris. The heavy-duty broom bristles ensure a cleaner path and sweep more snow or debris in a single pass, saving you time and effort. For enhanced cleaning along curbs, corners, and around obstacles, certain angle brooms offer reverse bristle rotation.
Rentco also offers sweeper attachments, which are designed to collect and dump dust, dirt, and debris. With optimal bristle-to-surface contact, this attachment accomplishes the work of multiple clean-up attachments. It is ideal for various applications, including site cleanup, daily dust abatement, road construction, airport maintenance, and more. 
Pallet Fork
Pallet forks are essential tools for skid steers, designed to lift and transport pallets and other bulky items with ease. They come equipped with two or more heavy-duty forks that can be adjusted to accommodate different sizes of pallets or objects. Whether you're working in a warehouse, construction site, or farm, pallet fork attachments are a must-have for any skid steer operator looking to optimize their productivity and efficiency.
Trencher
Trenchers are designed to dig narrow trenches for cables, pipes, and other underground utilities. Trenchers come in various widths and can be equipped with different teeth, depending on the job requirements. Trenchers are great for any construction or utility project, making it easy to quickly and efficiently lay pipes or cables. With their ability to dig deep and precise trenches, trencher attachments are an invaluable addition to any skid steer operator's toolkit.
Vibratory Rollers
Take on uneven terrain and big jobs with vibratory roller attachments. This versatile attachment is perfect for site preparation, landscaping contractors, and paving operations. It is designed to hard-pack in either forward or reverse, ensuring efficient compaction of the base material. The offset drum design allows for operation next to sidewalks, walls, and curbs, reaching areas that are typically hard to access.
The vibratory roller attachment delivers faster results in fewer passes, making it ideal for paving, patching, trenching, and flatwork tasks. Whether you're working with sand, pea rock, gravel, or asphalt patching, the smooth drum option is suitable. For heavy soils, clay, and clay-based backfill compaction, the padded drum option provides the necessary compaction power.
Soil Conditioners
Soil conditioner attachments are a versatile and cost-effective tool that no landscaping crew should be without. It is designed to prepare the soil while leveling and filling in fewer passes, saving you time and effort on your landscaping projects.
Equipped with a rotating drum featuring carbide-tipped teeth, a soil conditioner easily rips through clumps and penetrates the soil, ensuring thorough soil preparation. It is perfect for tasks such as leveling ground, clearing debris, tilling soil, tearing out sod, smoothing ruts, moving material, grading topsoil, cutting swales, and preparing the ground for seeding and sodding.
Root Grapples
Root grapple attachments are built to tackle the toughest jobs with ease. It is designed to be the biggest and baddest biter, providing extreme durability and exceptional performance on even the most demanding job sites.
Whether you're involved in land clearing, landscaping, demolition, construction, rental, or buildings and grounds maintenance, the Root Grapple is the perfect tool for the job. It excels at clearing rocks, roots, brush, overgrowth, and debris, making it an invaluable asset for various applications.
The heavy-duty design of the Root Grapple ensures its durability and reliability in rugged conditions. It can handle the most challenging tasks without compromising its performance. With this attachment, you can tear through materials, bite them off, and efficiently dispose of them, streamlining your operations and increasing productivity.
Ripper Teeth
Ripper attachments are designed to rip through tough, hard-packed, and frozen materials with ease. Its single-point tooth design ensures optimum penetration, allowing you to tackle even the most challenging ground conditions.
With heavy-duty gussets providing maximum ripping power, this attachment is built for rugged applications. It delivers exceptional ripping performance, allowing you to break through tough materials effectively. The ripper shank reinforces the attachment structure, ensuring reliable operation and uptime protection in demanding environments.
Whether you need to break up hard-packed soil, penetrate frozen ground, or remove obstacles, the ripper attachment is up to the task. Its powerful force and rugged construction allow you to tackle tough materials with confidence. Once the ground is loosened, simply replace the ripper with a bucket to finish cleaning the hole, saving you time and effort.
Choose Rentco for Your Skid Steer Attachment and Heavy Equipment Needs
With the right Bobcat skid steer attachment, you can maximize the efficiency and productivity of your Bobcat machine. Whether you're digging, loading, pushing, or clearing, there's a Bobcat attachment that can get the job done. So, choose the attachment that's right for your job and experience the power and performance of Bobcat attachments and implements. 
Rentco Equipment is a leading supplier of quality skid steer attachment and other machinery rentals. With a diverse heavy equipment rental catalogue and exceptional customer service, Rentco is the go-to source for all your needs. 
If you are in the market to buy a Bobcat skid steer or various attachments, Bobcat of the Peace is the go-to dealer. With a rich history as a Bobcat dealer since 1973, they offer a wide range of new and used inventory to choose from. Their extensive selection ensures that customers can find the perfect equipment to suit their needs. Count on Bobcat of the Peace for exceptional service, expertise, and a seamless buying experience for all your Bobcat skid steer and attachment requirements.