Proudly supporting the community we work and live in since 1963
Rentco

Supports
Community Support
For more than five decades Rentco has been dedicated to supporting the communities we are in. As a local business, this is our home and we want to help it grow and improve. That is why most of our donations are to local organizations, charities, causes, and youth recreation programs.
---
One of our favourite things was painting a couple of Bobcats pink in 2018. In a trade magazine we saw that someone in the United States had painted a Manlift pink and gave 20% of the revenue to charity. We thought we could do better than that so we painted two Bobcats pink and donated 50% of the revenue to the Canadian Cancer Society.
---

To support our community recently we…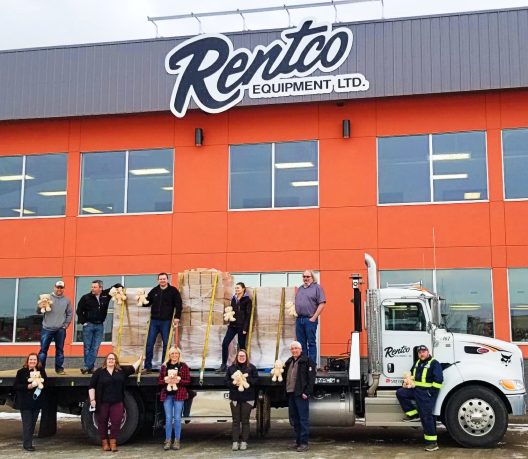 Donated 3 pallets of Teddy Bears to the GP Hospital Foundation.  Our donation put smiles on the children's faces even though the 2020 Teddy Bear Breakfast was cancelled.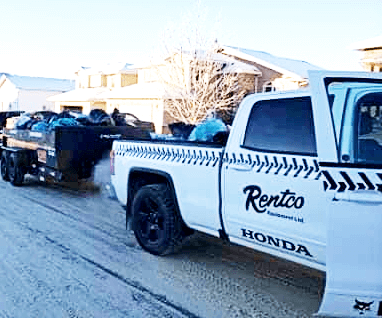 Donated a truck and trailer for the Mighty Max bottle drive.
---
Some of the many organizations we are proud to support:
Canadian Cancer Society
Grande Prairie Pride Society
Grande Prairie Polo Club
Grande Prairie Minor Hockey
Grande Prairie River Rats
Grande Prairie Search and Rescue
Grande Prairie Stompede
Northern Spirit Light Show
PARDS
Rotary Club of Grande Prairie
Royal Canadian Legion
Teepee Creek Stampede
United Way