IF IT HAS TO BE PLACED, FINISHED, SEALED, REPAIRED, HARDENED, BROKEN OR ANCHORED - WE HAVE YOU COVERED!
Concrete

Services
Concrete Equipment
Rentals & Supplies
From packing the clay and gravel under your pad, through the chairs holding your bar and all the way to the sealer on top, Rentco has you covered! 
Rentco has been proudly serving the local concrete industry for 60 years and our large selection of inventory shows it! Our rental equipment features the most recognizable names in the concrete industry, including Ammann, Hilti, Husqvarna, Kraft Tools & Wacker Neuson.
A Complete Collection of Concrete Equipment
Freshly poured concrete is a common material used for building foundations, walls, and even floors. However, in order to achieve a polished finish and prevent damage from moisture and other elements, it is important to apply the appropriate sealers and stains. Likewise, when it comes to cutting into concrete surfaces, such as when installing tile or brick, it is imperative to have the right equipment on hand. 
Not to worry, our collection offers a complete line of these essential materials, as well as hardeners, waterproofing, and patching products, to ensure that your concrete surfaces are durable, long-lasting, and aesthetically pleasing.
Whether you're working on a small DIY project or a large-scale commercial construction project, our collection has the capacity to meet all of your concrete finishing needs. From initial placement to final touches, we have everything you need to ensure your concrete surfaces are strong, functional, and beautiful.
We Value Customer Care
At Rentco, we take pride in providing high-quality equipment to our customers. To ensure that your rental is always in top working condition, our licensed technicians perform regular inspections and maintenance. This means that when you rent from us, you can trust that you are receiving reliable, well-maintained equipment that is ready for use.
Along with our commitment to maintaining our equipment, we also offer excellent customer service. If you have any questions or concerns about your rental, we encourage you to contact us. Our knowledgeable and friendly team is always available to assist you and provide any support you may need. 
LOOKING TO RENT CONCRETE EQUIPMENT AND SUPPLIES? RENTCO HAS YOU COVERED!
---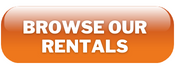 ---
Popular Concrete Rentals
Floor Saw
Gas Plate Tamper
Hilti Hammer Drills
Power Trowel
Core Bits