Always up to date, always top quality
Rentco
The Benefits of Professional Christmas Light Installation Services in Grande Prairie, AB
September 14, 2023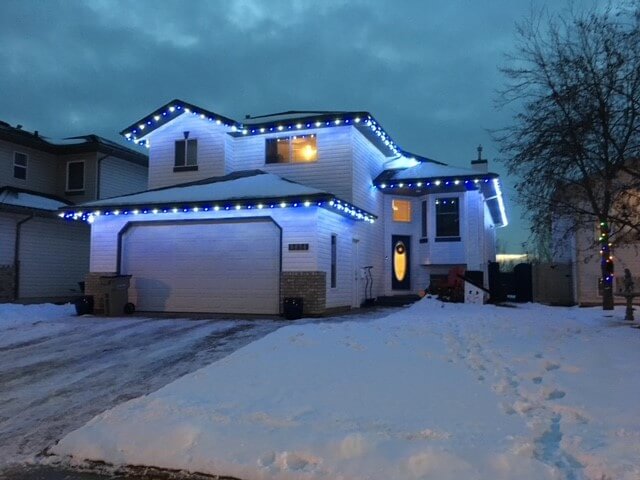 If you live in Grande Prairie, Alberta and are looking forward to celebrating the holiday season, there are a few things you should consider before you take on your own Christmas light installation.  
Christmas time is a special time of year when family and friends come together to celebrate. A big part of the Christmas spirit is decorating your home with beautiful Christmas lights. However, putting up Christmas lights can be a lot of work. That's where professional Christmas light installation services from Rentco's Tool Shedcome in. 
They can help make sure that your holiday lighting looks great and save you a significant amount of time and effort. Christmas light installation services in Grande Prairie from Rentco's Tool Shed include the sale of high-quality LED Christmas lights, installation and taking down your Christmas lights at the end of the season.  Rentco's Tool Shed will even store them for you until next year. 
Turn Your Holiday Vision Into Reality – With a Little Help from the Pros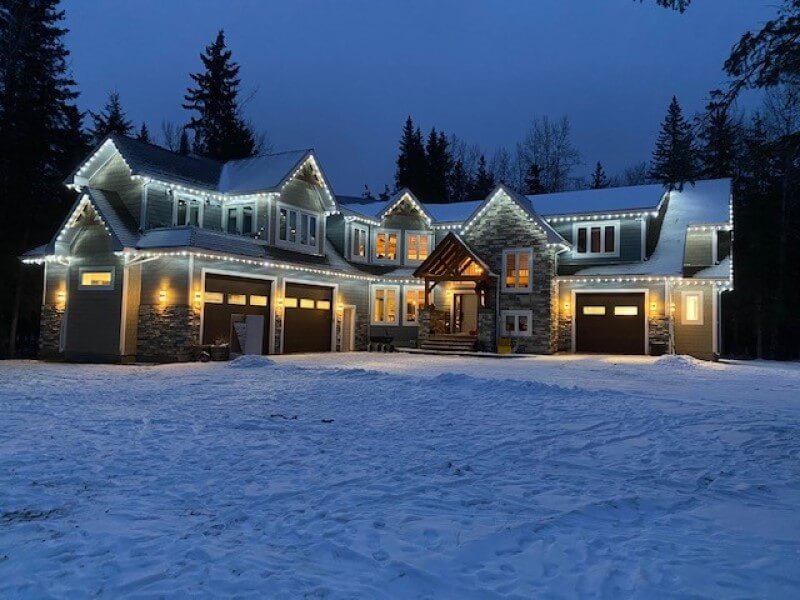 Christmas lights are a beloved tradition, and they help to create a warm and inviting atmosphere. However, hanging Christmas lights can be a daunting task, especially if you don't have a lot of experience. Professional Christmas light installers can help you to choose the right lights for your home and then install them safely and securely. 
Every residential or commercial property that shares in the holiday spirit has an idea of how they want their home or building to look during the Christmas season. The problem is, when it comes to holiday decor, it can be a lot harder than you think to realize your vision. 
The more extravagant the display ideas, the more time, effort and hassle they take. And the holiday season is already a busy time. Between gift shopping and party preparation, it can be hard to fit everything in, so why waste time juggling holiday lights and extension cords on a freezing-cold ladder?
Why You Should Hire Professional Christmas Light Installers
The reality is that most people don't realize how helpful a professional Christmas light installer can be. Here are the top reasons why you should let the pros create a holiday light display at your home or business. 
1 – Save Time
One of the biggest reasons to hire professional Christmas light installation services is to save time. Putting up your own Christmas lights can be a time-consuming process, and if you're not experienced in doing it, it can take even longer. By hiring someone to do it for you, you can free up your time to do other things, like spending time with family or getting a head start on your Christmas shopping.
2 – Avoid Injuries
Another reason to hire professional lighting installers is to avoid injuries. If you're not experienced in putting up lights, you could easily hurt yourself, especially when you're using ladders or climbing on roofs. By hiring someone to hang Christmas lights for you, you can avoid the risk of injury.
3 – Get it Done Right
When you hire professional installers, you can be sure that the job will be done right. If you try to put up lights yourself, there's a chance that they won't be installed correctly and could end up falling down or looking like a mess. When you hire someone who knows what they're doing, you can be sure that the job will be done correctly and safely.
4 – Get the Perfect Lighting Display
If you're not sure where to start, the professionals can help you choose the right lights and placement to create a stunning display. they will take into account the size and layout of your property, as well as any obstacles that need to be avoided. In addition, they will also be able to recommend the best type of lighting for your specific needs. Whether you're looking for a festive holiday display or a more subtle accent lighting, the experts can help you create lighting displays that are sure to impress.
Rentco's Tool Shed – Outdoor Christmas Light Installation Services and Much More!
In addition to professional Christmas light installation services, Rentco's Tool Shed also offers a vast selection of event rentals for events of any scale. Whether you need large-scale tents, barbecues, tables, chairs or anything else to host a large crowd, Rentco's Tool Shed has you covered. If you are in the Grande Prairie area, contact Rentco's Tool Shed to learn how they can help you with your Christmas lighting and event needs!