Always up to date, always top quality
Rentco
How to Deal With Common Leaf Blower Issues: A Leaf Blower Troubleshooting Guide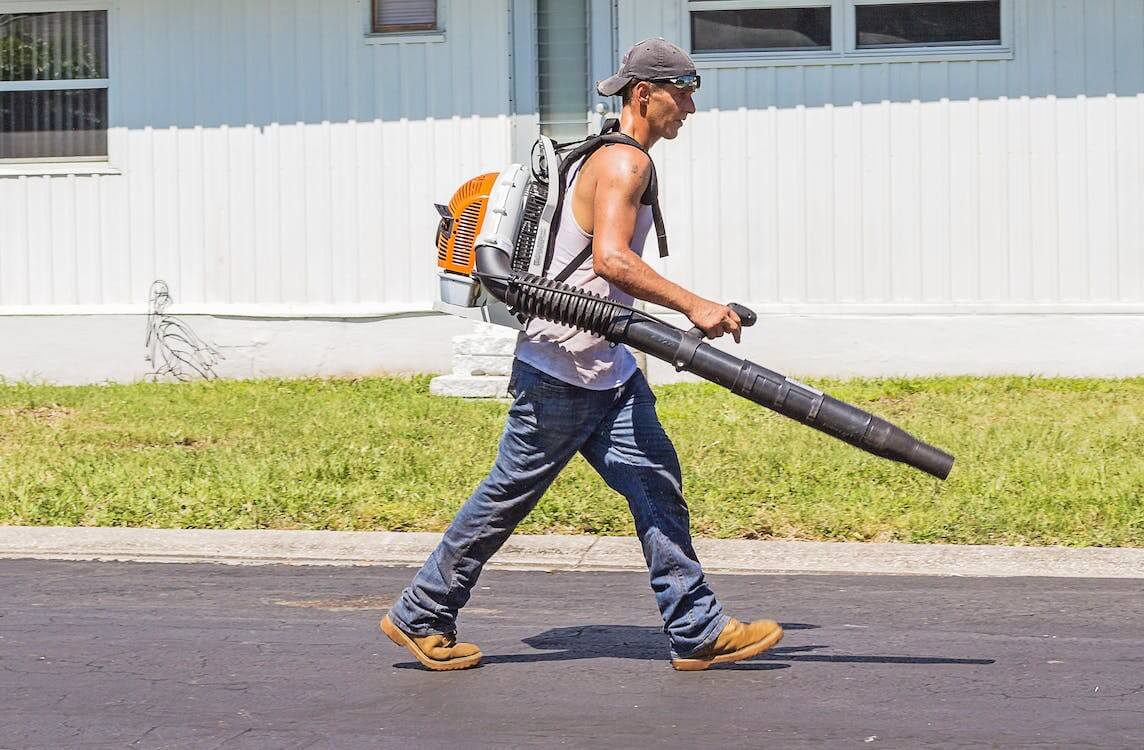 We see it every year; the leaves turn some shade of brown or yellow and start falling from the trees, ever so gently lining the ground with leaf litter, transforming the landscape into a beautiful brown and golden colour. Sooner or later, you'll need to pull your Husqvarna or Stihl leaf blower from the shed and start cleaning up the yard. Since your leaf blower has been sitting unused for a while, there's a good chance that you will run into some issues before you can clear those piles of leaves. 
To help you get on the path to a tidy property, here's a short leaf blower troubleshooting guide to help you handle some common leaf blower problems.
Scenario 1: Why Won't my Leaf Blower Stay Running?
Sometimes, gas leaf blowers start up just fine and then just die out on you. 
Potential Problem and Solution: Change or Clean the Fuel Filter
If this has happened to your gas-powered leaf blower, you may have a clogged fuel filter. A clogged fuel filter will allow minimal flow through the fuel line or completely block flow from the fuel tank. In some cases, you may be able to clean the fuel filter and get it working again. However, most of the time, you will need to install new fuel filters. 
Installing new fuel filters is a relatively simple process, and you can find instructions in the leaf blower's owner's manual. However, if you are not comfortable performing this task yourself, you can always take the leaf blower to a certified dealer for your brand of leaf blower. 
Scenario 2: Leaf Blower Won't Start Properly
Leaf blowers can be notoriously finicky, and it's not uncommon for them to refuse to start properly. 
Potential Problem and Solution: Air Filter & Spark Plug Replacement
If your leaf blower won't start, the first thing you should check is the air filter. A clogged air filter can restrict airflow and prevent the leaf blower from starting. Fortunately, cleaning or replacing the air filter is a relatively simple task that can be easily completed in a few minutes. If the air filter is clean but the leaf blower still won't start, the next thing you should check is the spark plug. Over time, spark plugs can become fouled by oil and dirt, which can prevent them from firing properly. Cleaning or replacing a spark plug is a bit more difficult than cleaning an air filter, but it's still a relatively straightforward process. 
Finally, if all else fails, you may need to take your leaf blower to a certified dealer for servicing. 
Sources of Other Common Leaf Blower Problems
Old Fuel Left Over
Fuel does not age well. After a few months in the shed with changing temperatures, you may be left with a thick sludge or some form of sticky fuel, so cleaning out your leaf blower before putting it away is important.
Bad Recoil Starter
A recoil starter assembly is a delicate one commonly used in gas-powered leaf blowers. If your leaf blower does not start, you may be dealing with a damaged or tangled pull cord. Not to worry, though, because it is easily fixed by replacing the pull cord. You may also be dealing with a damaged spring or pulley. In this case, you will have to replace the entire recoil starter assembly.
A Clogged or Damaged Carburetor
The carburetor sits at the heart of your leaf blower. Its primary function is to pump gas and air into the engine allowing the leaf blower to start and run smoothly. If you have a clogged carburetor, your leaf blower will not start. Your carburetor may get clogged up by fuel if left to sit for long without use. If you see signs of a damaged carburetor, the best solution is to replace the entire part to be on the safe side.
Let Rentco Put an End to Your Leaf Blower Problems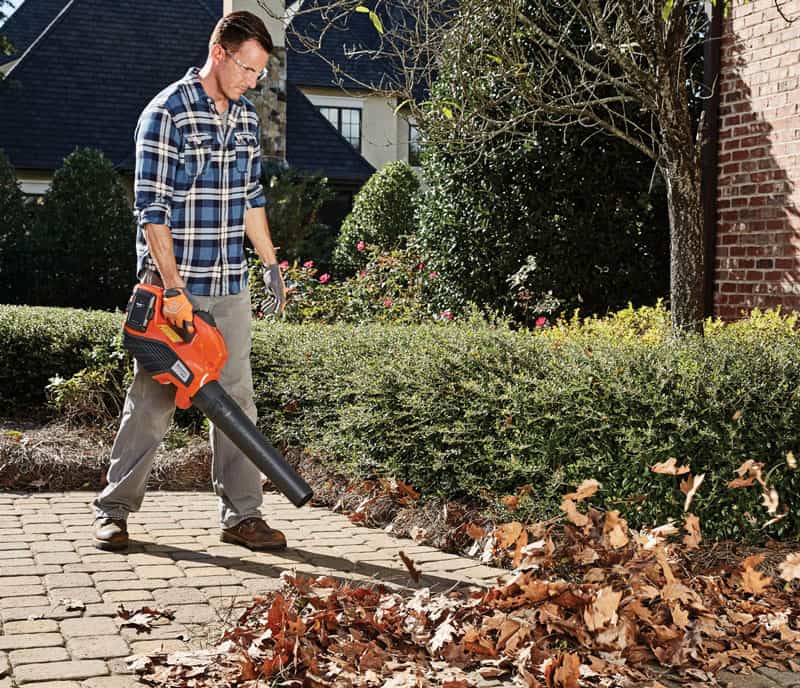 At Rentco's Tool Shed, you can find a wide variety of high-quality rental equipment, including leaf blowers. We carry all the top brands in the industry, including Husqvarna, Stihl and others, offering the complete brand experience with sales, rentals, parts, and service.  
At Rentco, we not only provide a wide variety of power equipment for rent, but we also have a full-service department to take care of all your maintenance and repair needs! And if that wasn't enough, we also carry a vast selection of parts and accessories to make sure you have everything you need to get the job done right. 
Whether you're looking to rent tools or  equipment for a one-time project, or you need a reliable partner for all your tool & equipment rental needs, Rentco is here to help! Stop by one of our locations in Grande Prairie or the Peace Region today and see what we can do for you!