Always up to date, always top quality
Rentco
How to Use a Compact Track Loader for Snow Removal
February 9, 2023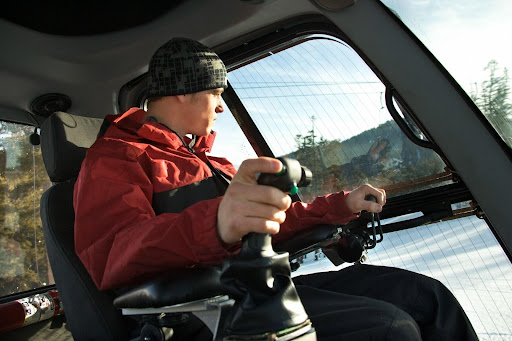 Winter is in full swing and snow removal operations have kicked into high gear. Compact track loaders (CTLs) and skid steers play an essential role in keeping roads, parking lots, and sidewalks free of snow and ice. Compact track loaders are growing in popularity since they offer a practical combination of versatility, power and efficiency.
Compact track loaders provide an effective way to remove snow. From their power and traction in snowy terrain to the wide range of attachments they support, they can handle any winter-weather challenge. In this blog, we will provide a guide on how to use a compact track loader for snow removal. 
Compact Track Loader Snow Removal Guide
Here is a simple guide to help you use your compact track loader for safe and efficient snow removal.
Prep Your Compact Track Loader
Taking the time to ensure your compact track loader is prepared for cold temperatures is essential. Begin by starting the machine and letting it run for a few minutes so the engine may warm up. Wipe off any snow that is present and make sure your engine oil, engine coolant, hydraulic oil and fuel are at appropriate levels. Likewise, check the tension on the tracks and ensure the undercarriage is free of ice. Don't forget the heating, defogging and defrosting systems: these should all be tested to ensure your safety and the safety of those around you while you operate the CTL. 
Select the Right Attachments
Knowing the right attachment for specific snow removal applications makes all the difference. For light, dry snow such as on roadways, in residential areas or business parking, snow blades are best. Brooms work well on dry snow up to 4 inches deep but also have variable speeds that allow for moderate moisture. When dealing with larger amounts of snow, consider using a snowblower because it can cleanly relocate more than 2ft of snow from a specific area. Finally, buckets of all sizes can be used on any amount of accumulation; yet, dedicated snow buckets are most suited for thick and wet layers of snow.
Proper Operation
When operating snow removal equipment such as a compact track loader, it is important to follow proper safety practices such as monitoring your speed to reduce the risk of accidents. It is also essential to test your compact track loader's response time and traction before snow removal tasks start to ensure you can control and stop it when necessary. 
When clearing snow, keep the blade or attachment close to the ground and begin by clearing a path your snow removal equipment can follow. This will optimize your snow plowing efficiency, allowing you to remove more snow in less time by reducing the need to push snow piles back and forth.
Most importantly from an operational standpoint, however, is to ensure that you are thoroughly familiar with the equipment and attachment you are using. Understanding a machine's controls and functions makes all the difference when it comes to a successful job. For example, when using a snow plow or blower attachment, knowing how far the discharged snow will go allows you to safely and effectively operate your CTL.
Rentco Has You Covered!
Now that you have a better idea of how to operate a compact track loader, the question becomes about where you can get one. Look no further than Rentco Equipment!
The wide selection of Rentco's Bobcat Equipment Rentals offers you many models of compact loader and skid steer machines and attachments to choose from, giving you access to everything you need to tackle even the toughest winter work. For more information, contact Rentco today!